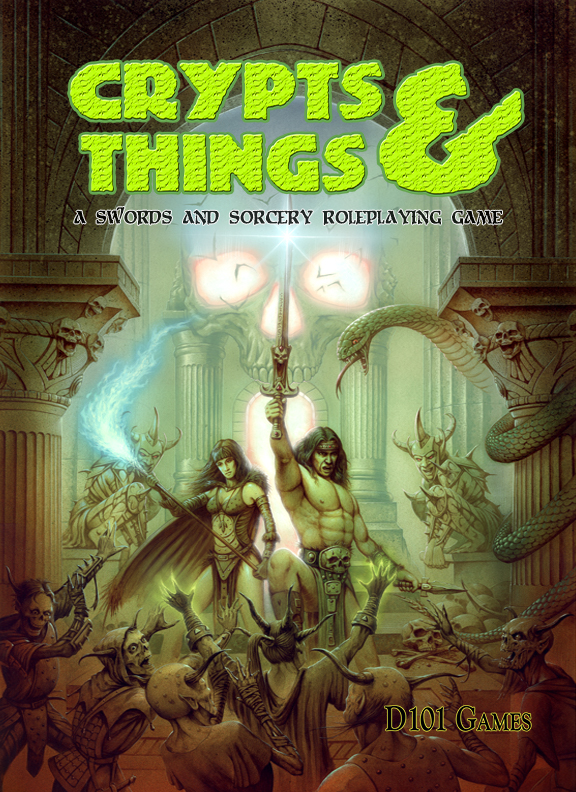 Our Swords & Sorcery Roleplaying game, inspired by 80s British Fantasy Gaming is now available to buy.
Go get a copy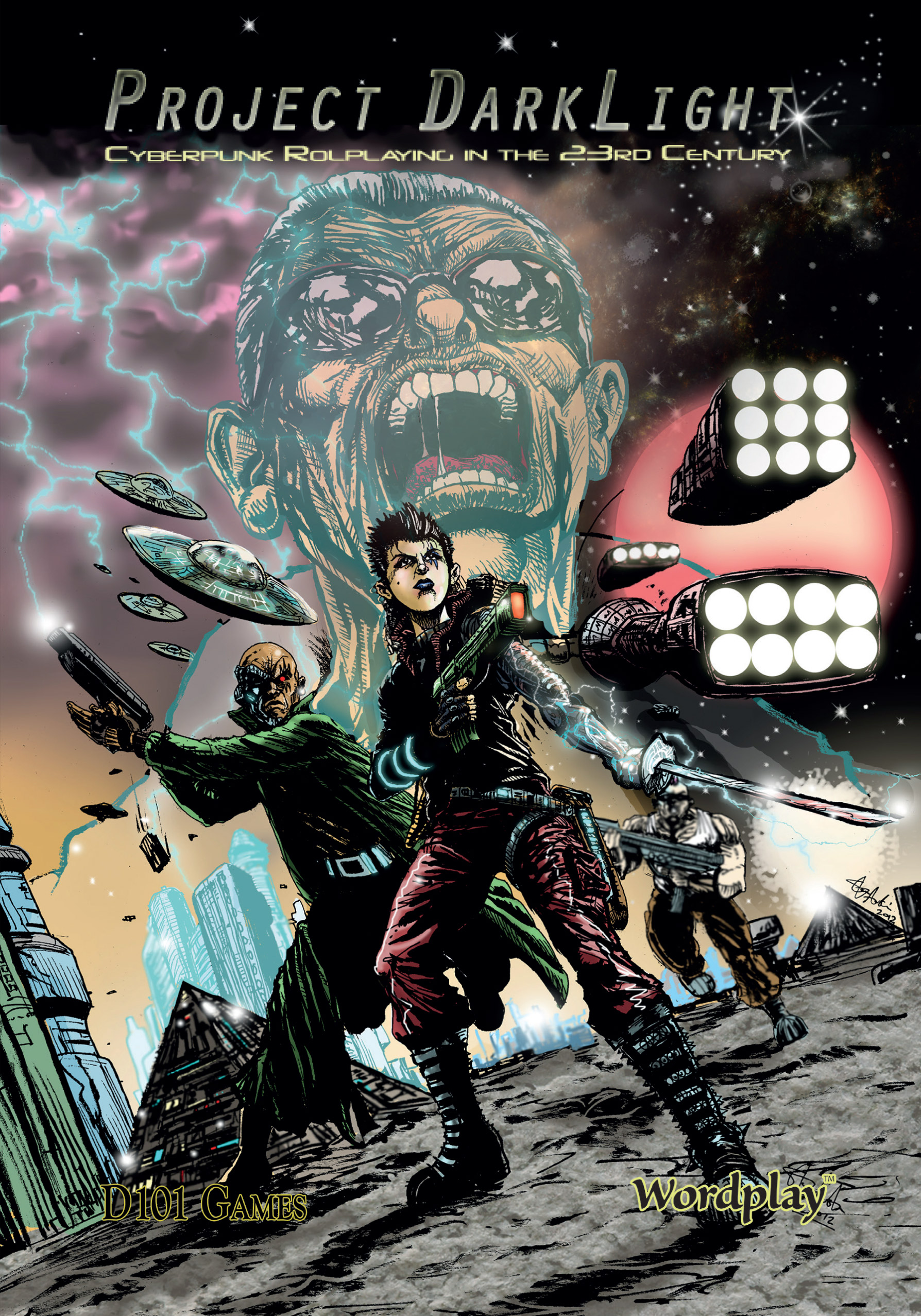 It is a rules light game of Cyberpunks vs a conspiracy as old human history set in a sub-light space age of the 23rd Century. It's powered by Graham Spearing's Wordplay system, a straightforward D6 dicepool game.
Now available in print with free pdf via the D101 Webstore.
GO MAKE MY DAY PUNK!
Old School Games? New School Games?
What ever form of Roleplaying Games you prefer, we've got you covered.
(We Just love RPGS)
Latest News
The updated version of Tombs of the Necromancers by Paul Mitchener is now available, from the d101 games web store or DriveThruRpg.com
Follow Us
For the latest news, discussion and chat check out our social network presence.