Adventure in the Wild West at the Centre of the Hollow Earth, using this full roleplaying game. Now available here and on Drivethrurpg.com
This post-apocalyptic fantasy zombie-fest , for Crypts and Things and other OSR class/level games, is now available both here and on DriveThruRpg.com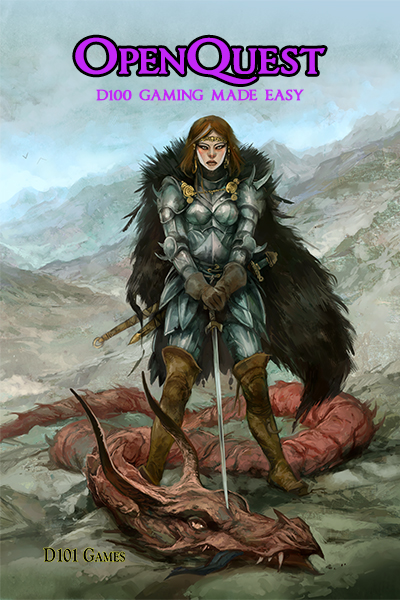 All new colour illustrations throughout, tidied up layout, another editing pass and a revised combat chapter.
The first of a revitalized line of OpenQuest books.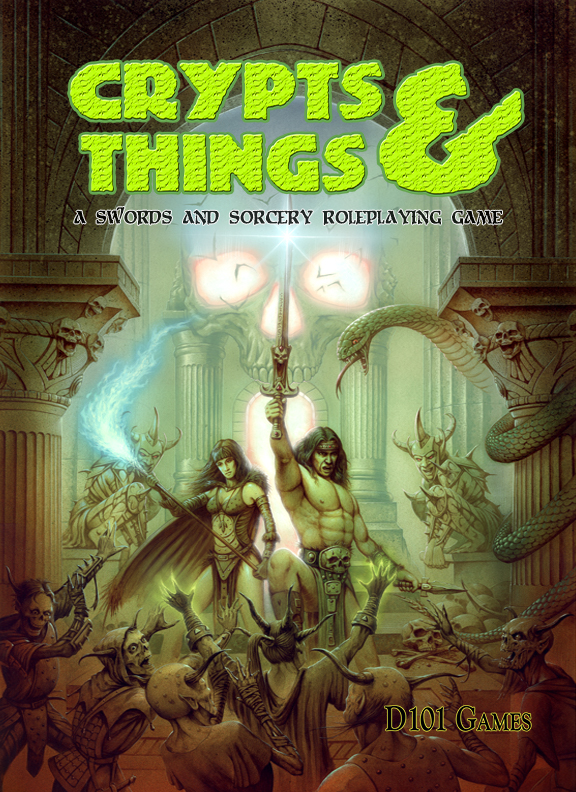 Our Swords & Sorcery Roleplaying game, inspired by 80s British Fantasy Gaming is now available to buy.
Old School Games? New School Games?
What ever form of Roleplaying Games you prefer, we've got you covered.
(We Just love RPGS)
We're going Cyberpunk and Sci-fi for our Cyber Monday 2017 sale here at the D101 Games Web Store. 50% off the usual price of our Sci-Fi games Project Darklight and River of Heaven in print with PDF.