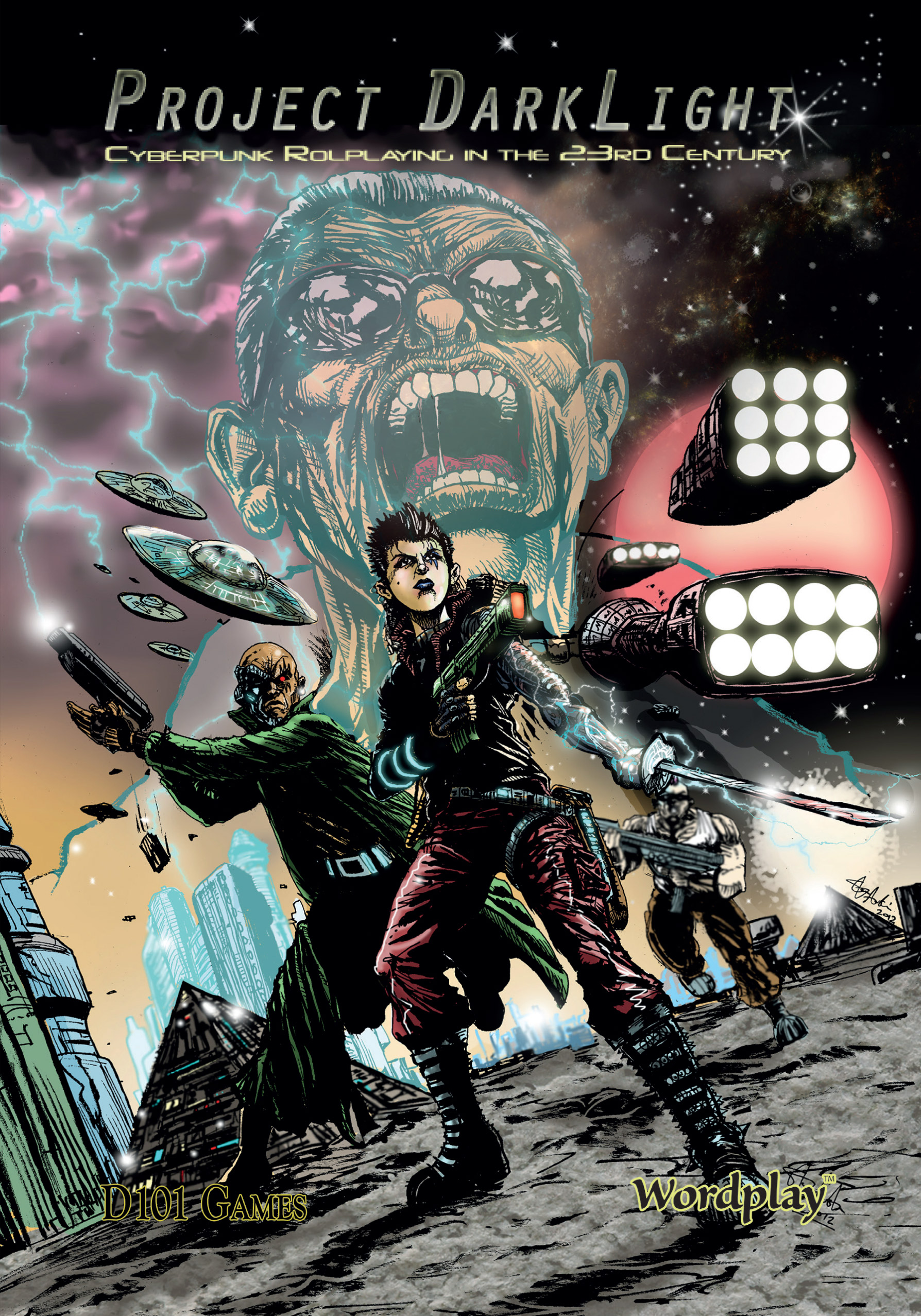 It is a rules light game of Cyberpunks vs a conspiracy as old human history set in a sub-light space age of the 23rd Century. It's powered by Graham Spearing's Wordplay system, a straightforward D6 dicepool game.
Now available in print with free pdf via the D101 Webstore.
GO MAKE MY DAY PUNK!
Old School Games? New School Games?
What ever form of Roleplaying Games you prefer, we've got you covered.
(We Just love RPGS)
Latest News
Long time D101 Games collaborator and writer Dr Mitch has his birthday today. To celebrate get 25% off the books he wrote.
Follow Us
For the latest news, discussion and chat check out our social network presence.