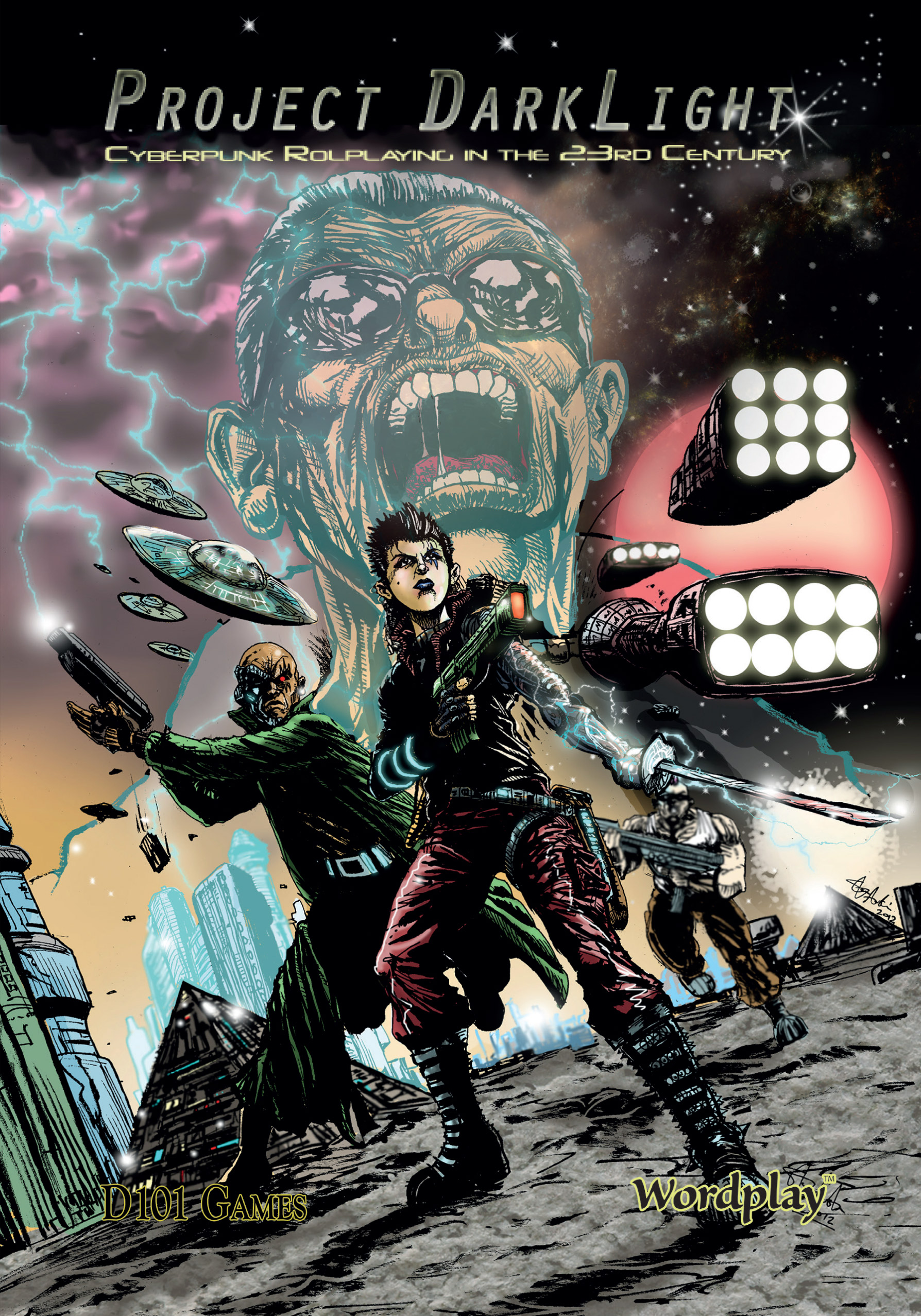 It is a rules light game of Cyberpunks vs a conspiracy as old human history set in a sublight space age of the 23rd Century. It's powered by Graham Spearing's Wordplay system, a straightforward D6 dicepool game.
Print will be coming in the next couple of weeks, and if you are going to UK Games Expo (3rd -5th June Birminham NEC) we will be selling copies from our stall (E20 on the map).
GO MAKE MY DAY PUNK!
Old School Games? New School Games?
What ever form of Roleplaying Games you prefer, we've got you covered.
(We Just love RPGS)
Latest News
D101 Games will be at UK Games Expo in the NEC Hall 1 stand E20, from Friday 3rd -Sunday 5th June.
Follow Us
For the latest news, discussion and chat check out our social network presence.